Charting a Just Transition for maritime professionals
Support our campaign by taking our Mapping the Future Survey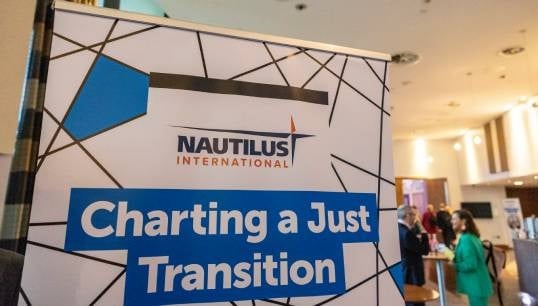 Why do we need a campaign?
The increasing global efforts to lower greenhouse gas emissions within the maritime industry, is part of a wider effort in tackling climate change.
The International Maritime Organization (IMO) has committed to more stringent decarbonisation targets while the EU has announced new regulations to reduce emissions in maritime by 2% by 2025 and 80% by 2050.

The maritime industry has already started the transition towards 'net-zero' with increasing investment in alternative fuels and new technologies and further automation of vessels, with the pace of change likely to increase over the next decade. This transition will have a huge impact on the working lives of maritime professionals.
What is the Just Transition?



The International Transport Workers' Federation (ITF), in its 'Sustainable Shipping' position paper sets out eight principles. A 'Just Transition' must improve worker's lives and be: ambitious, timely, democratic, safe, equitable, diverse, and funded.
Nautilus International, in line with the these principles, is campaigning to ensure the transition to alternative fuels and new technologies is achieved in a just, equitable and holistic way, guaranteeing no one is left behind.
At the same time, the Union also want to address existing systemic issues facing sea-going professionals to make the sector more attractive to recruit and retain talent.
For the Union this means:
Future-proofing skills and training

Securing safety at sea

Creating fair pay and conditions



Nautilus is also calling for national governments to work together to include shipping emissions in each country's Nationally Determined Contributions, set out in the Paris Climate Agreement.
How can you help?
Our campaign has kicked off with our Mapping Our Maritime Future survey.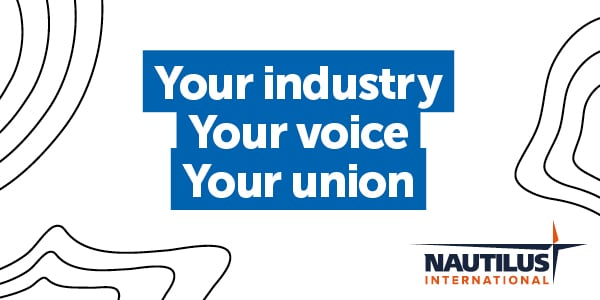 Take the survey
The Mapping our Maritime Future Survey is now open.
Please take a few moments to respond. Your feedback will help us in our campaign for a Just Transition that protects the interests of all maritime professionals.
The survey will be live until the end of December 2023.
Take the survey