Mapping our maritime future
Take our Mapping Our Maritime Future survey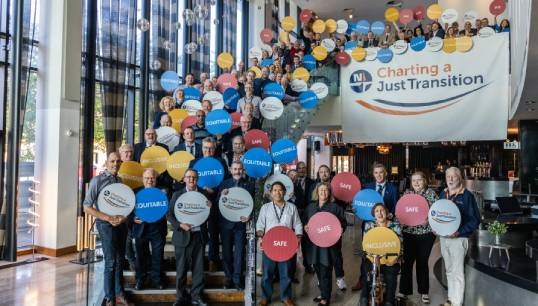 Our maritime world is changing at unprecedented speed, driven by a global commitment to achieve net zero emissions. The UK is leading the way towards 'clean maritime', while the EU and the International Maritime Organization (IMO) have set ambitious targets to reduce emissions and promote sustainable practices, for example with a new greenhouse gas reduction strategy to reach net zero by 2050.
But the route to net zero is not only about the future of ships or technology, it's about the dedicated professionals who navigate these difficult maritime waters.
At Nautilus International, we believe in a 'just transition' in how the industry is transformed – one where maritime experts like you are at the forefront of change, ensuring that no-one working in the industry is left behind, and that we stay fully informed about how we can address long-standing industry challenges.
Your voice matters in shaping the future of the maritime industry. That's why we welcome you to participate in our Mapping Our Maritime Future survey. Your responses will help us in our campaign for a 'just transition' that protects the interests of all maritime professionals.
Your knowledge is vital.
By participating in the survey, you'll help us achieve key outcomes:
✅ understand your awareness of shipping decarbonisation
✅ define what a 'just transition' means for you and your peers
✅ shape campaign priorities and policy objectives
✅ build a robust foundation for advocacy and negotiations on national and global platforms
✅ empower yourself to influence your union's work.
Your insights will steer our collective efforts toward a sustainable, safer, and fairer maritime industry. Let's not sail sea-blind into that future. Together, we can work towards a future that's better for all.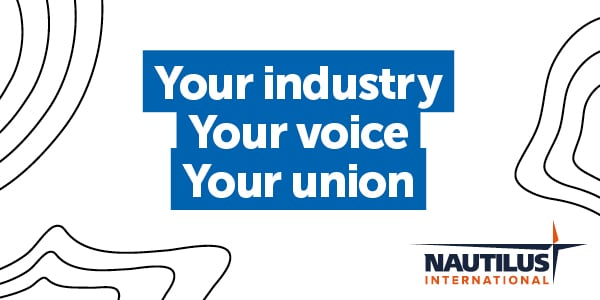 Take the survey
The Mapping our Maritime Future Survey is now open.
Please take a few moments to respond. Your feedback will help us in our campaign for a Just Transition that protects the interests of all maritime professionals.
The survey will be live until the end of December 2023.
Take the survey