In the many cases of seafarer mistreatment and abandonment uncovered each year, there's one name that keeps cropping up again and again: Panagis Zissimatos. But the global shipping industry seems unable – or unwilling – to bring this man to justice. TOMMY MOLLOY reports on a system in which substandard shipowners can thrive…
'Many merchant seafarers around the world are deprived of basic human rights. Often drawn from the poorest countries for the lowest rates of pay, seafarers are frequently at the mercy of rogue shipowners who operate substandard and often dangerous vessels and who, in their reckless pursuit of profits, not only drive down the conditions of seafarers but undermine the viability of decent shipping companies.'
This statement is taken from the back of a book called Voyages of Abuse by the late Professor Alastair Couper, which was published in 1999. Despite the introduction of the Maritime Labour Convention, 2006, and various other pieces of legislation brought in to help deal with that reality, the statement could have been written yesterday.
Three chapters of the book are given over to a case study of one particularly errant company: Adriatic Tankers of Greece, owned by a Mr Panagis Zissimatos.
In the mid-1990s this company had a fleet of more than 100 vessels. Due to a mixture of highly questionable financial management, reportedly over-valued and over-mortgaged ships and a dubious maintenance regime, the company was in terminal decline. Many of the ships were detained by port state control authorities – and practically everybody who came into contact with the company or its vessels was owed money.
When the company finally collapsed it had debts of some US$240m – although this figure is not thought to include many millions of dollars which had already been written off by various creditors.
But those who suffered most were the seafarers and their families. In an attempt to maintain some degree of cash-flow, Zissimatos simply hung on to their wages for use elsewhere.
I had started work at International Transport Workers' Federation (ITF) headquarters in London in 1995. Along with a number of other colleagues, much of my energy during this time was spent in trying to assist seafarers employed by Adriatic Tankers to recover owed wages, to get food and water to survive and to get home.
Where it was possible – and in many cases it wasn't – we provided the means for crew members to arrest the vessels to recover owed wages. Many hundreds were stranded around the world, some stuck onboard abandoned ships for up to two years, unpaid since they joined. Some had to sell parts from the ship to get money for food. Others had to sell their own blood. Some had to resort to eating dogs to survive. All of this is documented.
It would be reasonable to ask how he can continue to get away with this after all these years. In my personal opinion, the answer is 'because it's easy'
Eventually, Zissimatos was sentenced by a Greek court to four years in jail for passing bad cheques to a bunker supplier for a total amount of US$245,000.
In order to avoid his sentence, he fled to Switzerland, and very soon after this the ITF became aware he was involved in three Swissbased shipping companies: Gemar Management, Rossel Enterprise and Chemoil International.
A similar pattern to Adriatic Tankers began to emerge, and on the fourth anniversary of Adriatic's demise, the ITF launched a campaign calling for governments and Interpol to act to ensure Zissimatos be returned to Greece to serve his sentence.
Nautilus general secretary Mark Dickinson said at the time: 'Zissimatos has hidden behind the corporate veil for too long. It is time he served the prison sentence he deserves.'
He did eventually serve some of the sentence, but reportedly bought himself out soon after it commenced.
Many would believe the shipping industry has moved on since those days. Much of it has. But, believe it or not, it seems it is business as usual for Zissimatos. He is still operating, with what seems to be complete impunity. The authorities and regulators ignore the havoc he continues to wreak in the lives of the seafarers unfortunate enough to end up on his vessels.
He has been operating mainly in West Africa for a number of years now, and has been found to be operating a vessel with fraudulent registration documents (confirmed by Panama in October 2015 and by ICS Class in February 2016). This vessel was operating off the Gulf of Guinea and went variously by the names of Dia, Ainos and Quartaya. His companies went variously by the names of Nestor Maritime Inc, Western Mediterranean Shipping (Greece), Sea Archer Shipping S.A. and Swiss Carriers, amongst others.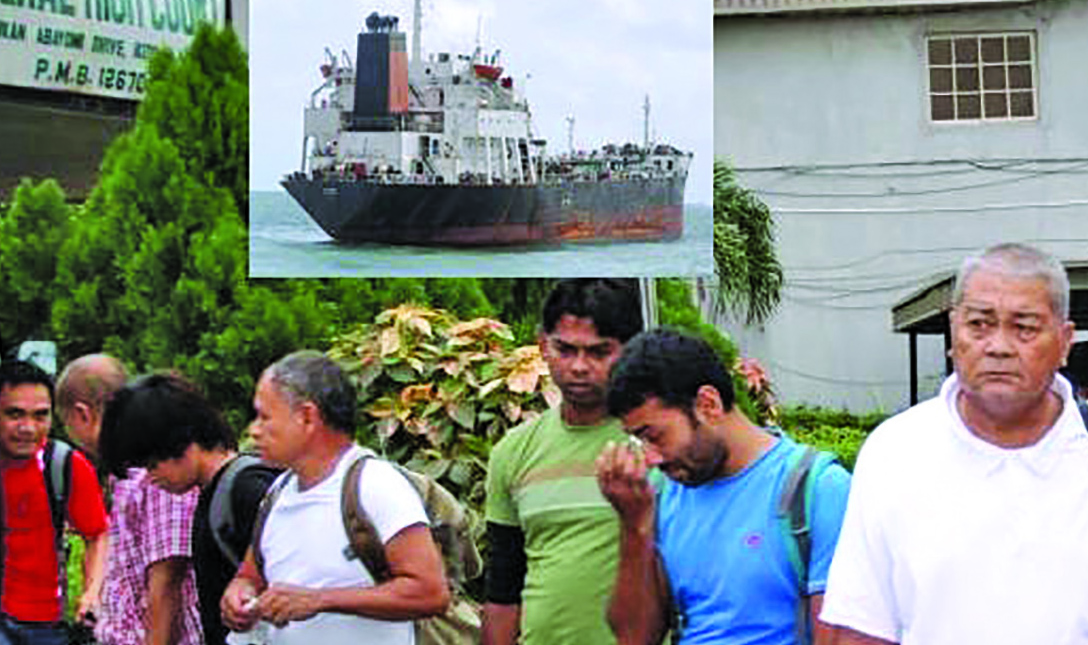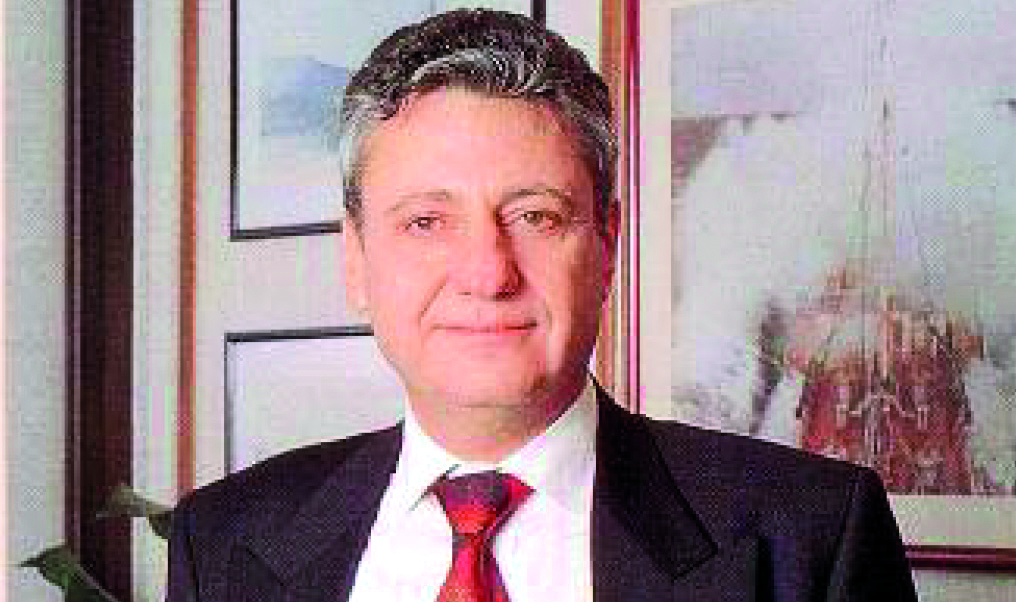 The ITF was contacted by crew members on a regular basis over this period – the most recent being in May 2018. Many went unpaid, many waited for long periods beyond the expiry of their contracts to be repatriated. The provision of food and water and the condition of the vessel also featured prominently in the complaints of seafarers.
In 2015 the plight of nine of the Bangladeshi and Filipino crew of the Asteris, supposedly registered in Panama and also operated under the name of Western Mediterranean Shipping, was widely publicised when they were jailed for five years due to the petroleum product onboard not having the correct, or any, certification. In other words, the authorities found that the product was being smuggled. Some of those jailed had joined the vessel after the cargo was loaded and – being ratings – would have had no responsibility for it anyway. The communications they managed to send out from prison describing their situation were heart-breaking.
Once again, the owner was Panagis Zissimatos. The crew were not paid a penny and he abandoned them as soon as they were arrested. And once again, there seemed to be no consequences for him, other than the confiscation of the illegally obtained oil.
Not long ago, the ITF was contacted by the crew of the vessel Sky 1, which was also allegedly registered in Panama and owned by Thundersea Maritime S.A. The crew had joined this old water tanker in Greece and had somehow managed to sail it to Saranda in Albania. It seems Zissimatos wants to convert it to an oil carrier to run in and out of inlets in Nigeria. Again! The crew complained of non-payment of wages, no food or water, appalling conditions onboard. They were washing in rain water. Some left without their owed wages, others felt they had no option but to stay or lose any chance of ever seeing the money they are owed. The ITF contacted the Panama register who confirmed that the vessel is not registered with them, meaning that the documentation must once again be fraudulent.
Whilst the seafarers he employs continue to endure awful conditions, it seems Zissimatos suffers no such tribulations.
It would be reasonable to ask how he can continue to get away with this after all these years. In my personal opinion, the answer is 'because it's easy'. The system was designed so that shipowners can avoid their responsibilities by operating at the margins.
The likes of Zissimatos simply stretch those margins further and further into no-man's land. And the sooner Zissimatos and those like him, rather than the seafarers they employ, are held accountable and made to pay the price for their complete disregard of normal, decent standards, the sooner we can talk about seafaring for all seafarers being a worthwhile endeavour.
But after all these years, I for one will not be holding my breath.
---
Tags