Members at work
Deniss Cernakovs on how he achieved his dream job in the cruise industry
3 September 2021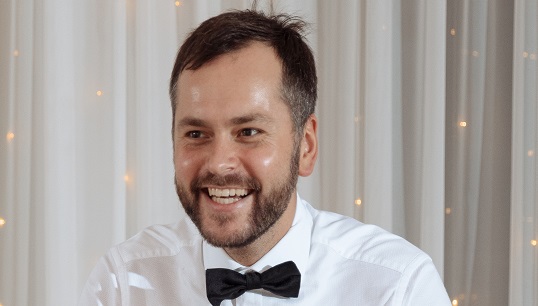 Deniss Cernakovs is a senior second officer working with Princess Cruises.
What originally attracted you to a career in maritime?
My father was a captain on reefer ships and I visited the ships several times. I found it interesting to learn about ship equipment and meet new people.
What did you do in your career and education before joining the maritime sector?
I started my career at sea when I was 17. During my time at the academy, I worked as a model, participating in Riga Fashion Week.
What does your current job involve?
As a senior watchkeeping officer, my job involves taking care of the safety of the passengers, crew, ship, and environment. I am also in charge of nautical charts and publications correction.
What are some of your career highlights so far – and career challenges?
I started with chemical tankers, then moved to ferries and finally got my dream job on cruiseships. The challenge was at the beginning, as there were no opportunities to start in the cruise industry straight away, so I gained experience in other maritime industries.
What is the one change that would make the biggest positive difference to your job as a maritime professional?
If seafarers were recognised as key workers and treated with respect regarding repatriation.
What are your career plans for the future?
I aim to build my career with Princess Cruises and become a captain.
If you're working at sea now, would you like to take a job on shore in future?
I would consider an offer from Princess to work ashore due to family reasons.
How long have you been a member of Nautilus?
I have been a member for several years, after my colleagues advised me to join. Nautilus did a good job in 2020. Thank you.
What do you like doing in your free time?
I am currently volunteering in the Latvian army and doing a lot of sports. I will be participating in a tennis championship to stay fit.
What is your favourite place you have visited during your career?
Alaska is my favourite because of the peaceful and natural environment. I go swimming in a lake in Skagway; although the water is cold, I really enjoy it.
What is your favourite holiday destination?
Italy! Everyone should go, rent a car, go by the coast, enjoy the food, people and the views.
What are you reading right now?
The latest book I read was Shantaram by Gregory David Roberts. It was an interesting story about a man discovering India – I loved it.
What's your favourite podcast/app/website?
Skyscanner or booking.com because it means a new adventure!
Is there anything else you would like to talk about?
Join the cruise industry and you will never regret it!
---
Tags