Education and training
Maritime cadets urged to embrace social cohesion over digital remoteness
21 September 2022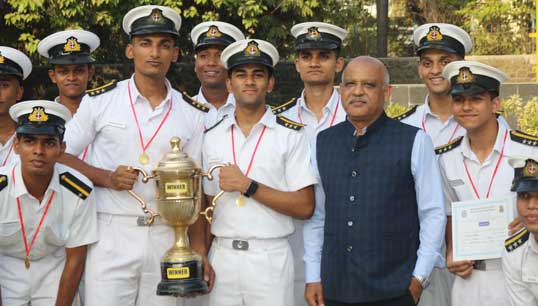 Maritime cadets attending a Sailors' Society Wellness at Sea conference were exhorted to embrace social cohesion over digital remoteness onboard, to meet the mental challenges of a sea career.
Former master and Indian Maritime University (IMU) campus director Captain Subroto Khan shared his experiences of life at sea on crude and chemical carriers of various sizes across the globe.
In his address to more than 1,600 cadets from 21 Indian and Sri Lanka maritime colleges – attending the first of the charity's 2022 global online wellness and mental health conference series – he urged trainees to ensure they did as much as possible themselves to become mentally prepared for their life onboard once graduating. That could mean embracing the routine of socialising within a multinational crew, keeping healthy with exercise, being aware of the dangers of fatigue, and learning how to recognise the tell-tale signs of stress 'creeping into your wellbeing'.
Capt Khan said some 'age old shipboard practices' now fading away, such as the 'smoke room culture' where crew met in the evenings to socialise in their leisure time, had traditionally helped to ensure mental wellbeing. They were now being replaced with more time alone as crew preferred to spend time on their electronic devices during their leisure.
'If we have a healthy culture to meet in the evenings over a card game or watch a movie together, I am quite convinced the issue of wellness will be of least concern on the ship. Yoga, meditation or spending time in the gym should [also] form an essential part of your routine at sea.
'Remember a happy ship is also a performing ship where people go out of the way to help each other beyond the call of duty, crossing boundaries of nationality and language.'
One digital initiative for socialising that Capt Khan approved of was Sailors' Society's 'peer-to-peer' support groups via WhatsApp.
'I would like to compliment the Sailors' Society on spearheading this unique initiative to start the peer-to-peer support groups on WhatsApp. This allows seafarers to share their experiences, good or bad, with friends and batch mates who may come up with simple solutions to complex problems.'
Capt Khan admitted that seafarers are now facing 'far more difficult times recently than what we faced a few decades back.
'When I joined, there were 64 people onboard. We had plenty of people to talk to or fall back on when troubled by any kind of stressful situations both personally or professionally. Today we have a handful of multi-national crew ranging between 15 to 20 persons, often not meeting each other for days. Stress of any kind, when not shared, can multiply if not dealt with [in a] timely [manner].'
Faster turnarounds and efficient ship operations might have led to happy shareholders but at the cost of the seafarer, with. studies showing the link between seafarer wellbeing and human error including the impact of fatigue, isolation and the overall maritime working environment, added Capt Khan.
'Seafarer wellbeing is a subject that has huge importance to all of us. The focus on wellbeing is as significant as any other aspect of ship operations and often has a direct impact on the safety performance of the vessel, which most companies are very sensitive about. A happy ship is very likely a safe ship.'
Read all the Wellness at Sea India 2022 conference speaker addresses. The series was launched by Sailors' Society after a successful pilot in India.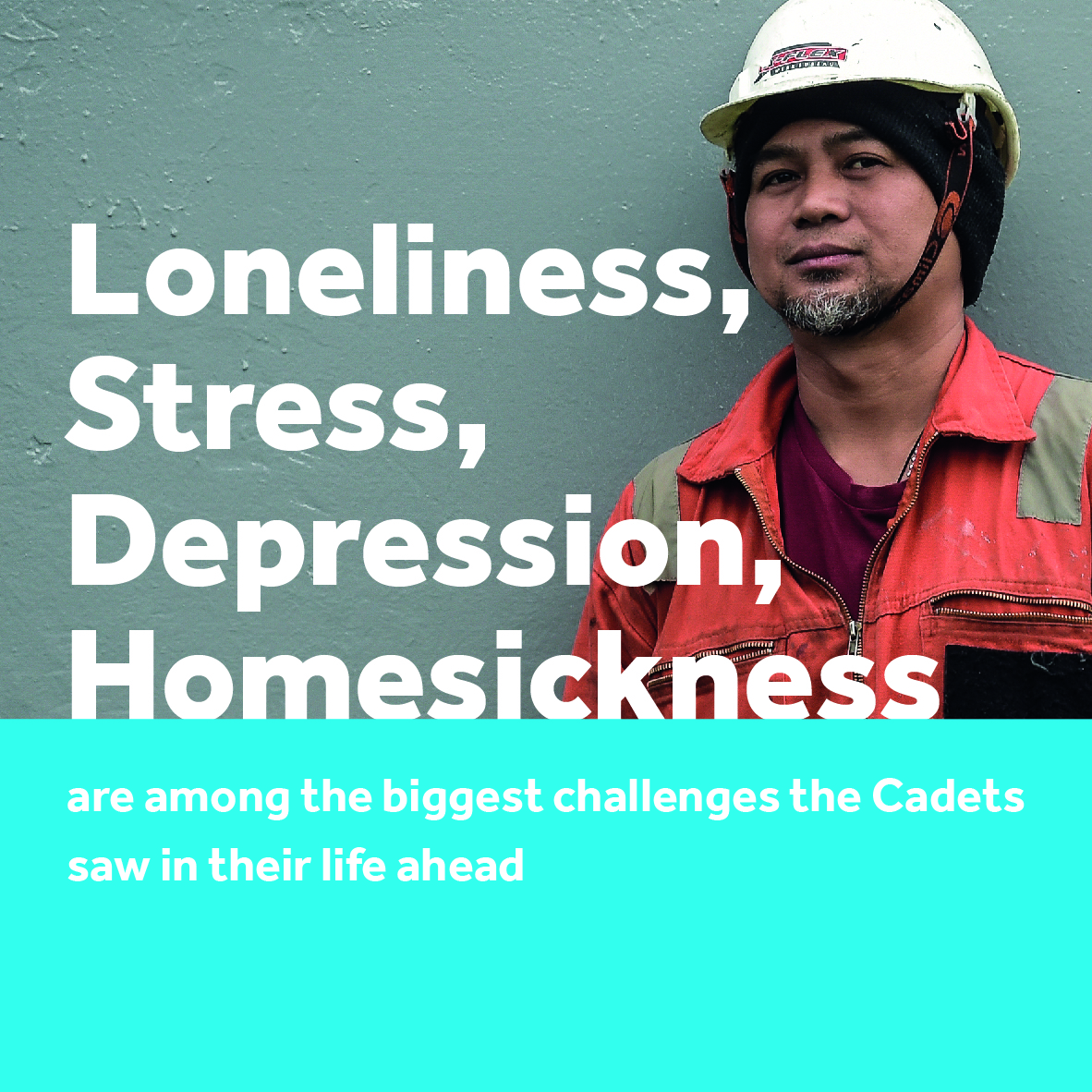 Spotting stress
Q: What are the tell-tale signs of stress?
Sleep disorders; lack of appetite; [over] indulgence in smoking or drinking; being temperamental and many more similar small changes can lead to something serious, Capt Khan advised.
'Ask yourself over and over again: "Am I different from my usual self"? When the answer is yes reach out for help '
Nautilus members have access to round-the-clock medical or mental health services via Health Assured. Services include a freephone 24/7 helpline, various online wellbeing resources, health checks, webinars and a counselling service. Find out more by logging in to My Nautilus with your membership number and password.
Members can also access Nautilus 24/7, the service that helps Nautilus members in emergencies round the clock.
Image: Sailor's Society graphic, illustrating a poll of cadets at the first Wellness at Sea global conference hosted in India.
Wellness at Sea India global highlights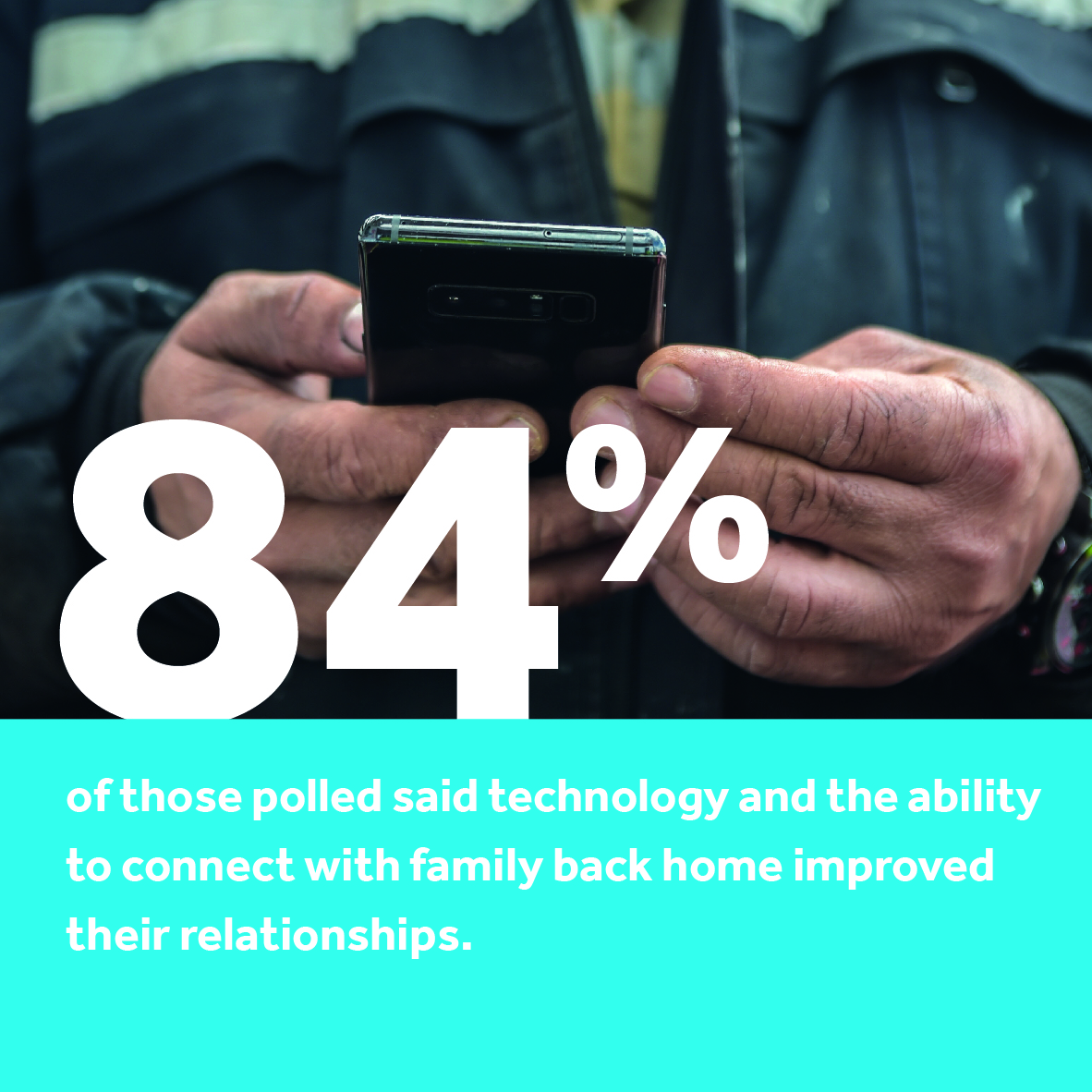 WhatsApp with Sailors' Society
The Society says its confidential Peer-to-Peer WhatsApp groups have proved hugely popular with crews and cadets, keeping them in touch with others in the same position, wherever they are around the world. Peer-to-peer support groups are safe spaces where members can swap stories, ask for assistance or advice, and chat about their day-to-day lives and experiences. Members are also asked to comply with a set of group rules including confidentiality.
Cadets can sign up via sailors-society.org/peer-to-peer-support. At this point they will be assigned to a group of no more than 20 fellow cadets and a moderator. The moderator checks in with the groups daily, posts wellness-related subject matter twice per week, as well as providing support. Advice is available for individual chats outside. Any red flags can be referred to the charity's Crisis Response Network or chaplains. Participants can also leave their group at any time.
Image: The importance of connectivity at sea was cited by 84% of cadets from Indian and Sri Lankan maritime colleges polled at the first of a series of Sailors' Society Wellness at Sea global online conferences.
Find out more about Peer-to-Peer WhatsApp support groups
Polling the horizon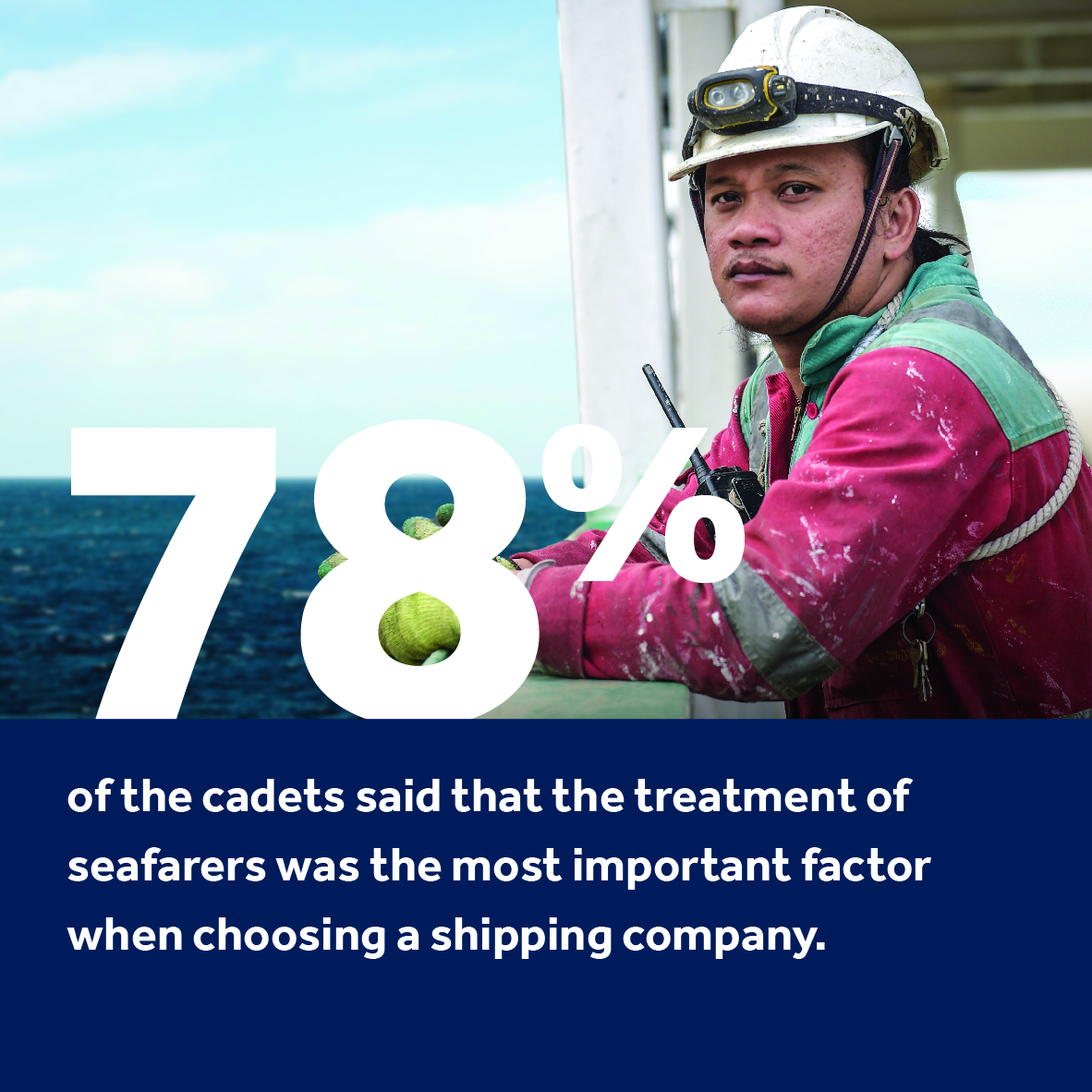 Results of a Sailors' Society poll of cadets from Indian and Sri Lankan maritime colleges make for interesting reading.
Loneliness, stress, depression,and homesickness are among the biggest challenges the cadets attending the charity's Indian conference saw in their life ahead.
78% said that the treatment of seafarers was the most important factor when choosing a shipping company.
80% said technology and the ability to connect with family back home improved their relationships.
58% said their overwhelming fear was not getting a job at the end of their training
50% said they were in training for a life at sea for the financial benefits of their career, while nearly a third (30%) were doing this to support their families.
97% said wellbeing should be a mandatory element of maritime training
---
Tags