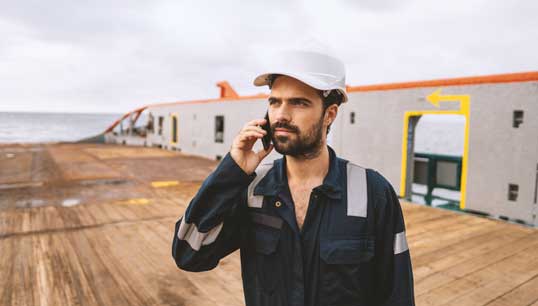 Internet banking is now almost an impossibility for the seafarer. Banks, including PayPal, have now added more and more security to logging in to your account or making transactions, so it is almost impossible to conduct any form of banking or purchase whilst at sea.
Every login / transaction requires you to input a one-time password (OTP) sent to your mobile phone. That isn't a problem if you are on land, but in the middle of the ocean with no mobile signal it makes things impossible.
The average seafarer spends six to eight months without a mobile phone signal, so how are we supposed to verify the transaction with the OTP if we can't get it? PayPal won't send it by email, and most other banks will not either.
The banking industry has added these blanket security protocols without any regard to people that live or work in areas with no mobile coverage.
Banks are more than quick enough to take your money in charges but are now making it harder and harder to spend your own money. This, then, is another aspect of life at sea that just drives seafarers away from the industry.
We need banks and the likes of PayPal to review their security protocols so seafarers can still go onto a ship's computer to make payments and transfer money without the need of a mobile signal. We should have the choice, not the bank, of how much security we want on our accounts. Either that or we need another method of verifying the account that does not involve mobile phones – perhaps Nautilus members have some ideas?
Paul Hasney