Branch conferences
24 November 2020 14:00 - 17:00
Join our Sea to City symposium
Venue: (TBC) and Facebook streaming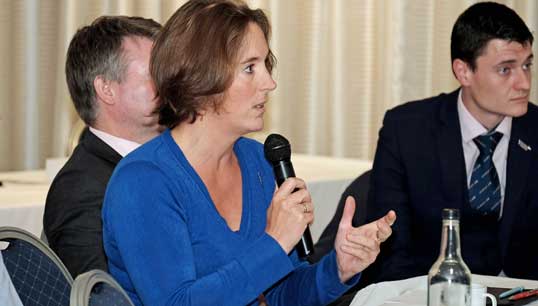 All UK members are invited to attend the Union's Sea to City symposium on 24 November 2020, which will look at the options available in the maritime services sector for those with seafaring skills.
Nautilus International and industry body Maritime London have launched the Sea to City initiative to help seafarers who are considering moving ashore to realise the opportunities which exist in marine finance and law (known as 'City' jobs after the City of London financial and legal hub).
The UK branch conference symposium will hear from a panel of speakers about working in the maritime services sector and the opportunities for seafarers.
This meeting will be broadcast online via Facebook and members will be able to attend in person. However, due to Covid-19 restrictions the number of physical places available may be limited. The extent of this limitation will depend on government guidelines and the final decision on numbers will be made nearer the time.
A limited amount of financial assistance for travel costs is available for UK-based full members wishing to attend the branch meeting. This will be allocated across the various categories of membership to ensure appropriate representation for each category.
To attend the Sea to City symposium on 24 November from 14:00hrs to 17:00hrs please register online. (You will be asked to indicate during registration, your preference for the symposium or Branch Conference. Members: have your membership details handy for conference attendance.
For further information on the symposium, email conference@nautilusint.org
find out more about the Sea to City jobs initiative