Fair Ferries: P&O Ferries jobs massacre
Join us in campaigning for fairness in the ferries sector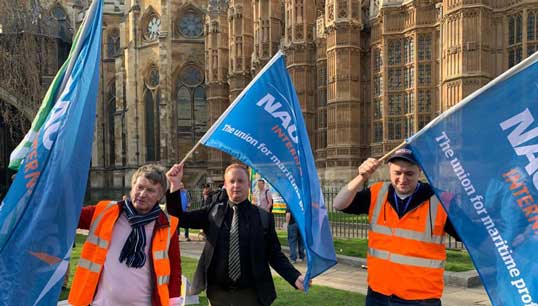 What's the problem?
On Thursday 17 March 2022, P&O Ferries disgracefully sacked 786 seafarers without any notice or consultation by pre-recorded video. P&O Ferries CEO Peter Hebblethwaite admitted that the company broke the law. P&O Ferries replaced the largely British crew with exploited foreign agency workers through a company only formed in February 2022.
On Wednesday 30 March, the Transport Secretary Grant Shapps announced a package of measures that would 'force P&O Ferries to rethink and ensure this can never happen again.'
Unfortunately, government actions thus far have not been enough to ensure P&O Ferries is truly a turning point.
What is Nautilus doing?
Nautilus, with the RMT and industry representatives have developed our Fair Ferries Framework designed to protect jobs and ensure the highest possible safety standards for crew on ferries operating regularly in the UK.
Our Fair Ferries Framework would create minimum standards in employment and safety reflective of local conditions, not international minimums. This framework is about bringing the rights and protections of seafarers inline with shore-based employees.
P&O Ferries have exacerbated a race to the bottom for seafarers, our Fair Ferries Framework if implemented in full, would reverse this and create a genuine level playing field.
Watch this space for how you can get involved and send a clear message to government that the P&O Ferries job massacre can never happen again: enact fair ferries now!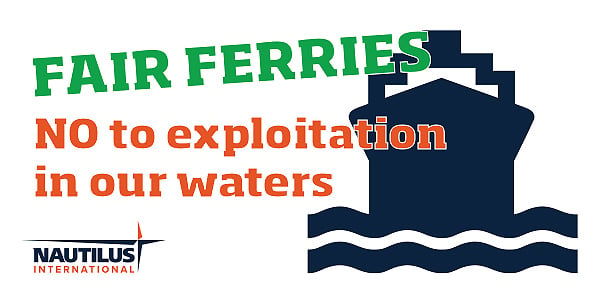 Government
End MoD contracts for P&O Ferries, Nautilus urges Shapps
Industrial
Uncertainty for seafarers and shore-based workers at P&O Ferries after closure of Liverpool-Dublin service announced
Government
New Seafarers' Charter must be made mandatory, Nautilus warns