Build Back Fairer
Covid-19 has exposed systemic failures in the protection of seafarers' rights. It is time to create a fairer future for all.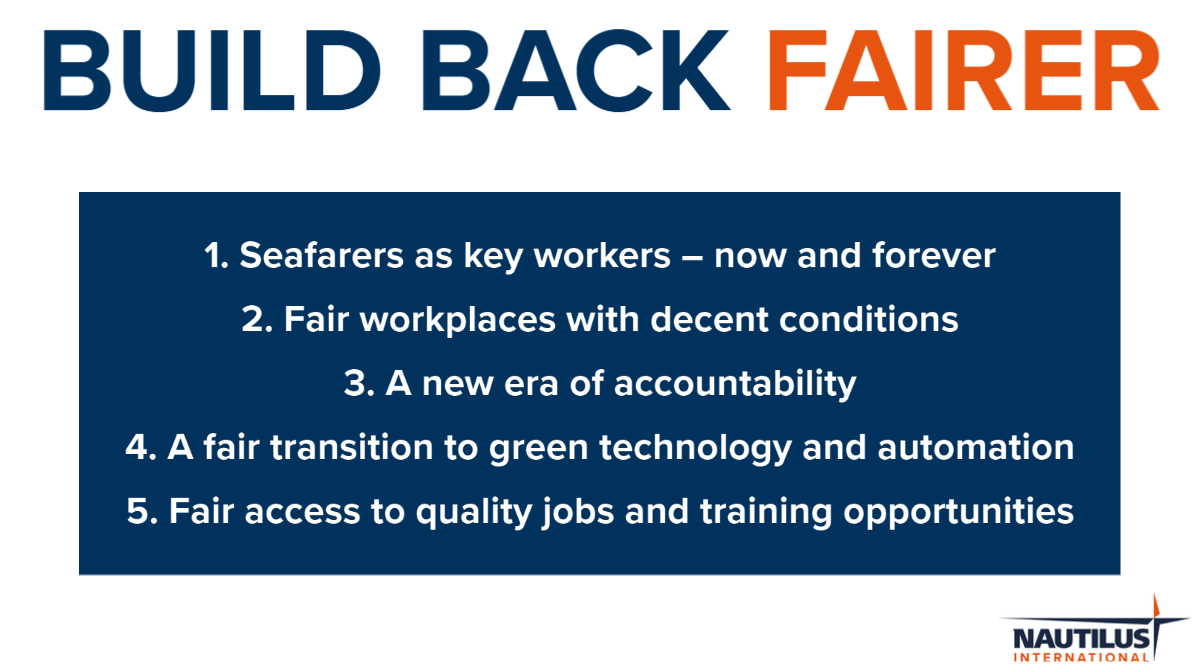 Build Back Fairer is our blueprint for a more progressive and sustainable future for seafarers and the maritime industry.
Read our full report for more information on our five key policy asks.