Support our campaign on fair treatment of seafarers
Our campaign on the issue of criminalisation and fair treatment in the maritime industry aims ensure that seafarers are treated fairly following incidents.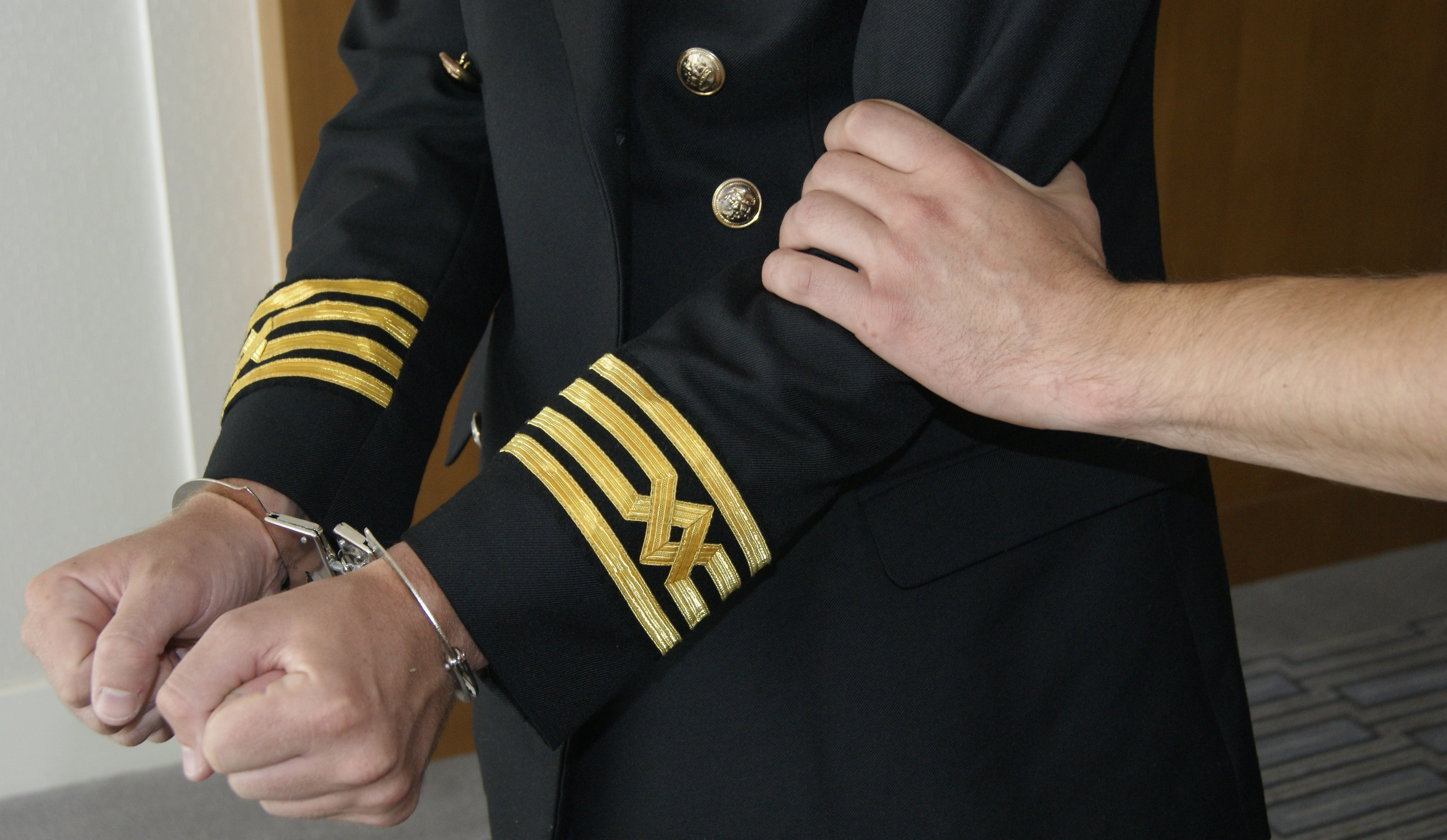 Fair treatment mobile app
In support of its campaign against seafarer criminalisation, Nautilus International has developed a Fair Treatment mobile app, which will allow members access to support and guidance when they need it most, wherever they are in the world. The app will be formally launched in June 2020, but members are now invited to futher test and give feedback on the app, which can be downloaded from Apple iTunes or on Android browsers via Playstore at the following links:
Email feedback to campaigns@nautilustint.org.
Accidents happen in every industry, but when they do, no other industry treats its workers like criminals. The criminalisation of seafarers has become a controversial issue – with increasingly frequent cases of maritime professionals coming before the courts after accidents and incidents at sea.
Nautilus International Federation has been at the forefront of campaigns to ensure that seafarers are treated fairly following such incidents and that they are not treated as scapegoats.
The issues
When maritime accidents occur there is often an implication that maritime professionals somehow deliberately set out to cause a collision, injury or spillage.
In 2006 the IMO/ILO Guidelines on Fair Treatment of Seafarers in the Event of a Maritime Accident were adopted. They were intended to prevent seafarers from being singled out after maritime accidents and ensure that they receive fair treatment from the authorities. However, the adoption of these guidelines has been insufficient to prevent seafarers from being victimised.
In 2010, to mark International Year of the Seafarer and in recognition of the launch of Seafarers' Rights International (SRI), Nautilus International launched a survey to gain an understanding of members' view and experiences of criminalisation in the industry.
The results were stark – over 90% of respondents said they were worried about criminalisation, over 70% felt they were not given enough information about their rights and nearly 70% felt the fear of criminalisation impacted on their desire to work at sea. Interestingly, only 20% of respondents had ever actually been involved in legal action, which highlighted that the fear of being criminalised was as big an issue as the reality of facing action.
The survey findings - along with case studies covering what criminalisation means to those directly involved; guidance on the relevant international conventions and a checklist for fair treatment - were all compiled in to the Nautilus International 2010 report Criminalisation of Seafarers.
What is Nautilus doing?
A new 2019 Fair Treatment campaign survey by the Union found almost 90% of seafarers fear criminalisation at work.
A quarter of the 612 seafarers surveyed identified the issue as a truly global one, saying they did not feel safe from criminalisation anywhere in the world – a change from the Union's 2010 survey when member concerns centered around Northern America, Europe and Africa.
Pollution was identified as the biggest issue that respondents believed they could be criminalised for. Most respondents believe the public and political reaction to a spill affects the likelihood of being treated fairly, with many speaking of the fear of being held criminally responsible for circumstances that were out of their control.
The new criminalisation report forms the basis of Nautilus's ongoing fair treatment campaign, which is committed to raising awareness of the issue of criminalisation at sea and providing practical support for seafarers.
Know your rights
The campaign is investigating better ways of ensuing that members can stay informed about their rights, wherever they are in the world.
A checklist of seafarer rights are listed in the 2019 Fair Treatment report.
Because of the international nature of seafarer criminalisation, Nautilus International has joined with the 21 unions which make up the Nautilus Federation to action against the unfair treatment of maritime professionals.
The Nautilus Federation already works on the issue of fair treatment for maritime professionals via the Joint Assistance & Support Network (JASON), which aims to safeguard members' rights to fair treatment after accidents.
The scheme ensures that reciprocal advice and support can be provided to union members if they are involved in an incident within a port, territory, territorial waters or onboard a vessel flagged in one of the countries covered by the agreement.
How can you help?
Thanks to all the seafarers who completed our updated and now closed Fair Treatment survey on how criminalisation is affecting seafarers and what we can do to provide more help.
The findings will be used to update and improve information given to Nautilus Federation members to help them be aware of their rights and have instant access to support. By including members of the Federation, the new survey results will be accessible to over 90,000 seafarers worldwide
The results of this survey were published in the Nautilus Federation Fair Treatment for Seafarers 2019 report and presented at the General Meeting 2019 in Rotterdam.
Alongside this report, Nautilus is developing alternative ways of presenting this information, including the fair treatment mobile app.